23 April 2023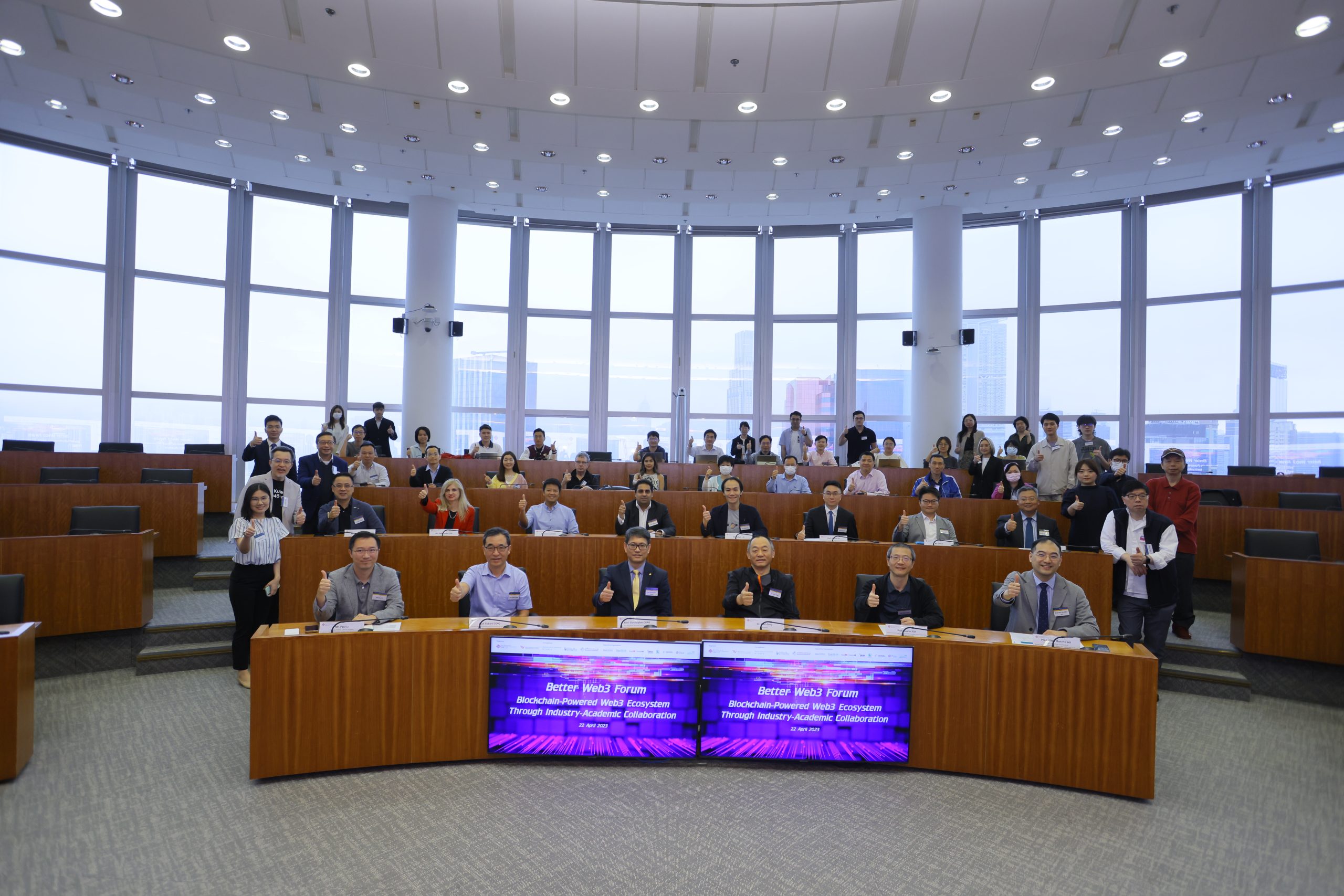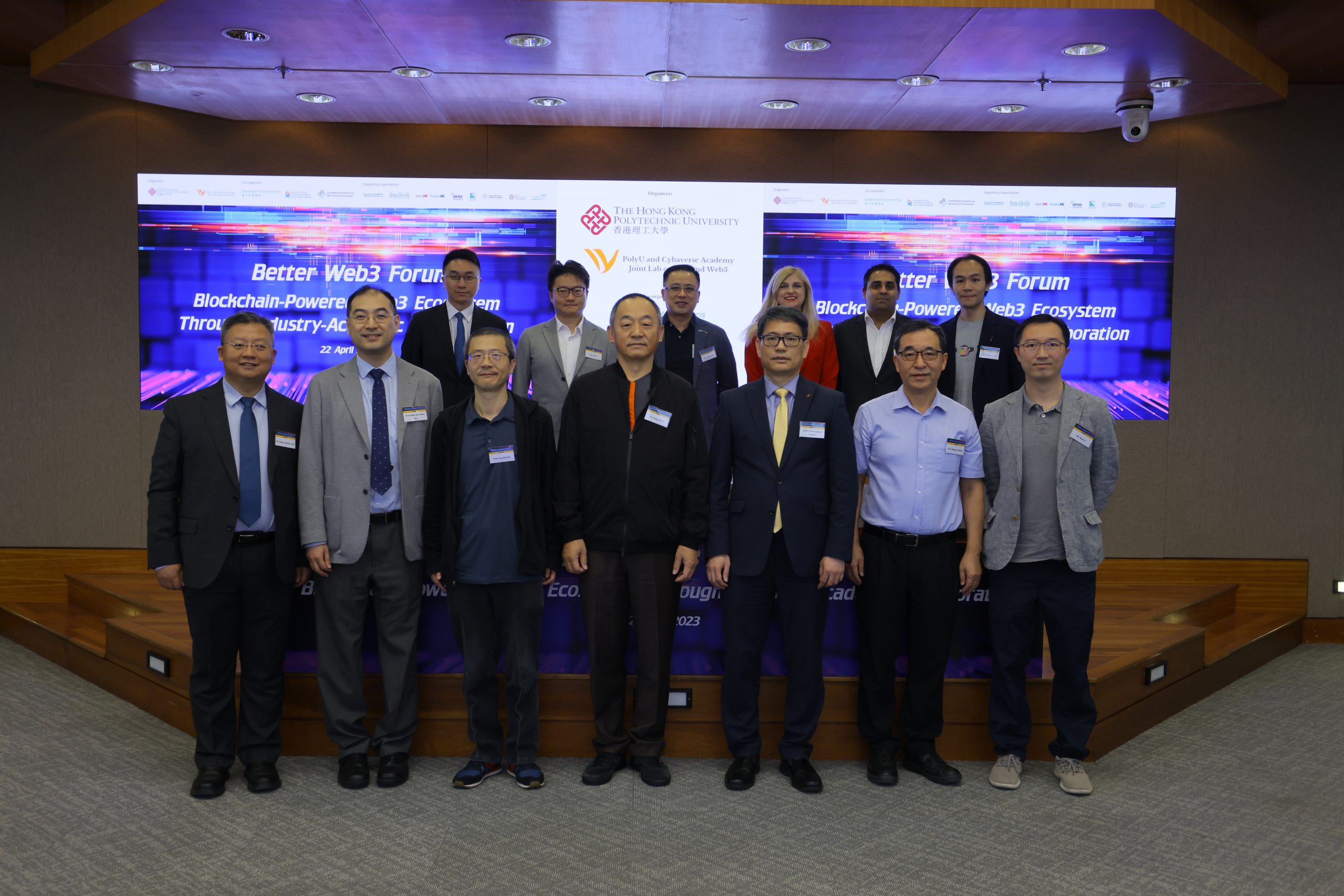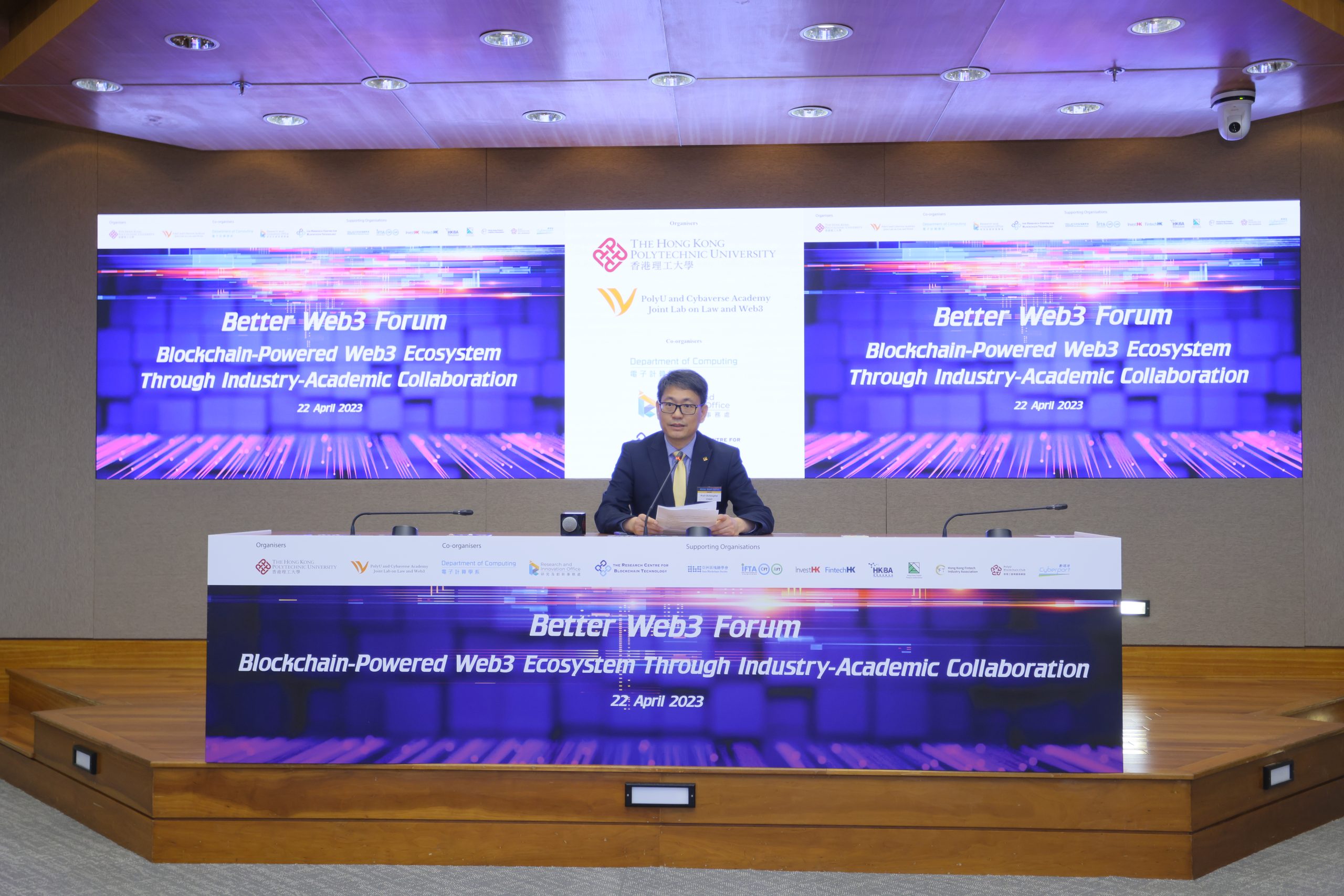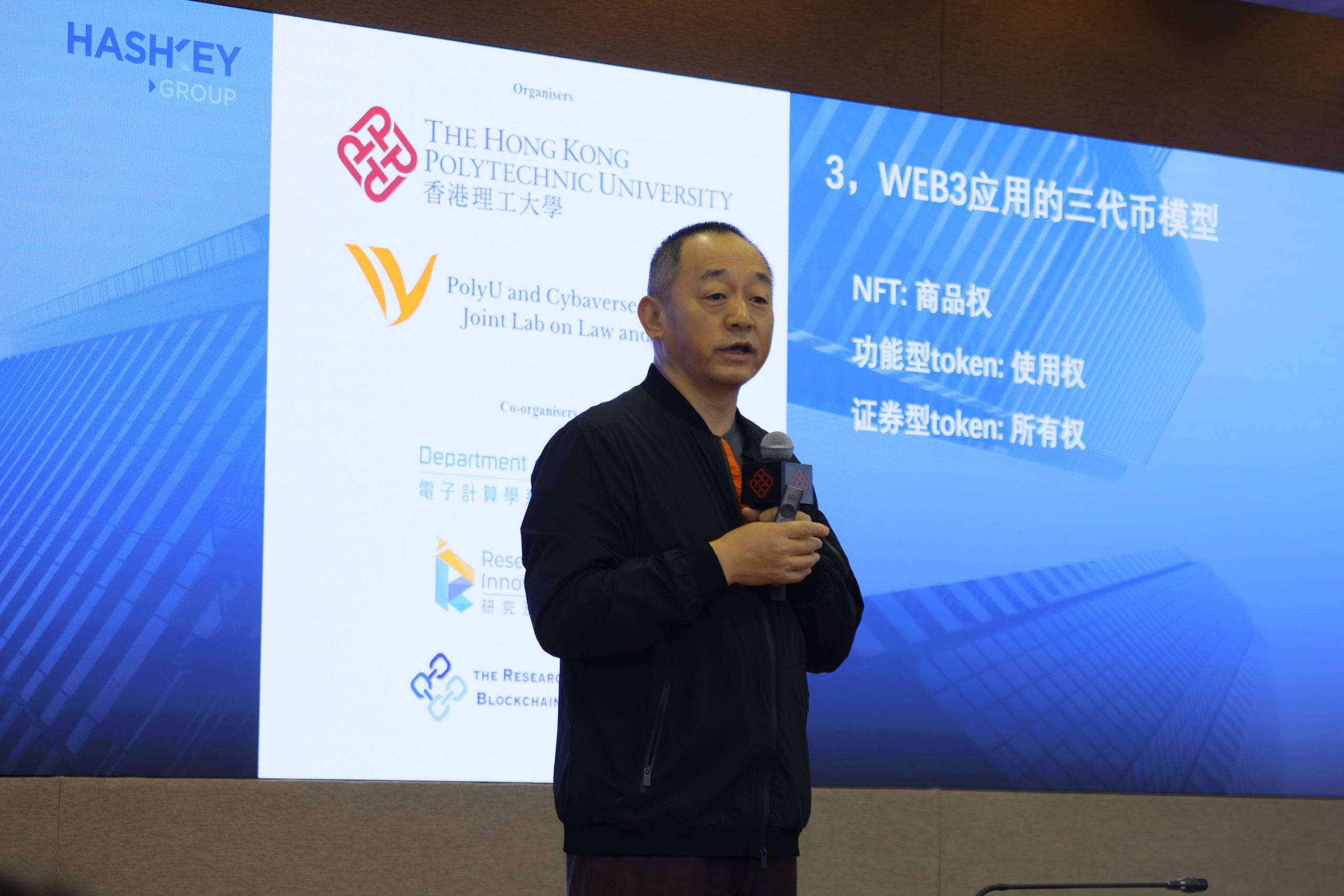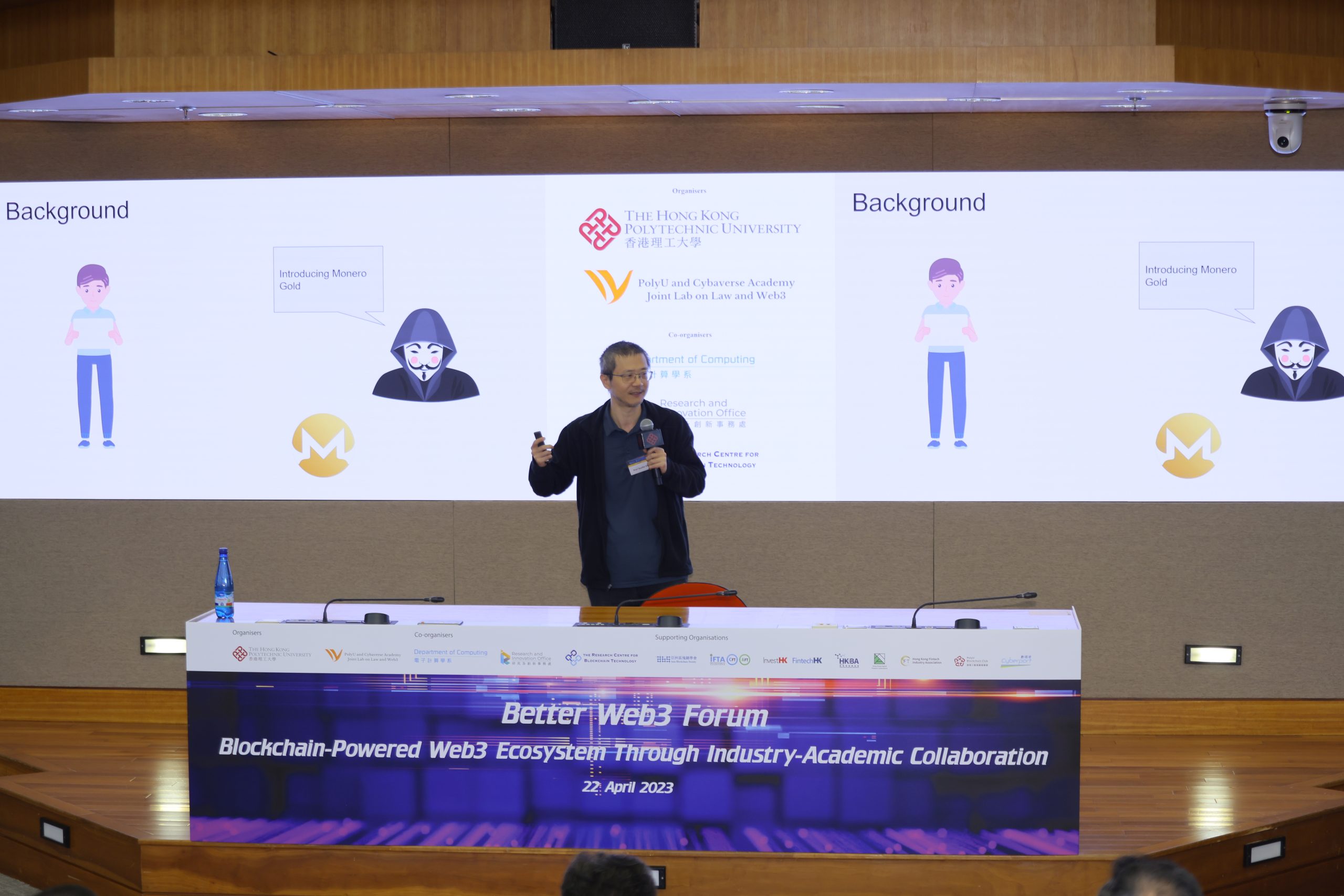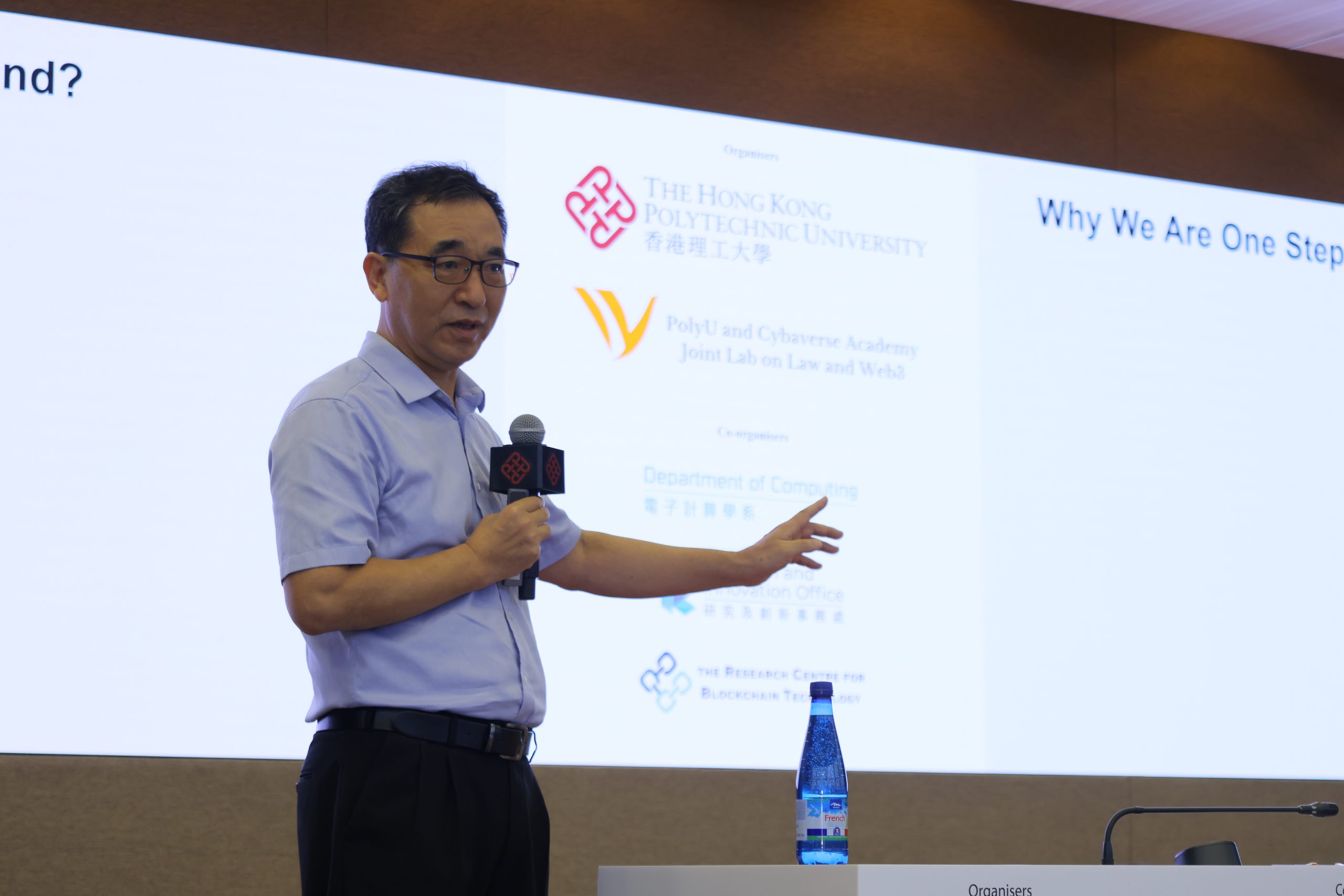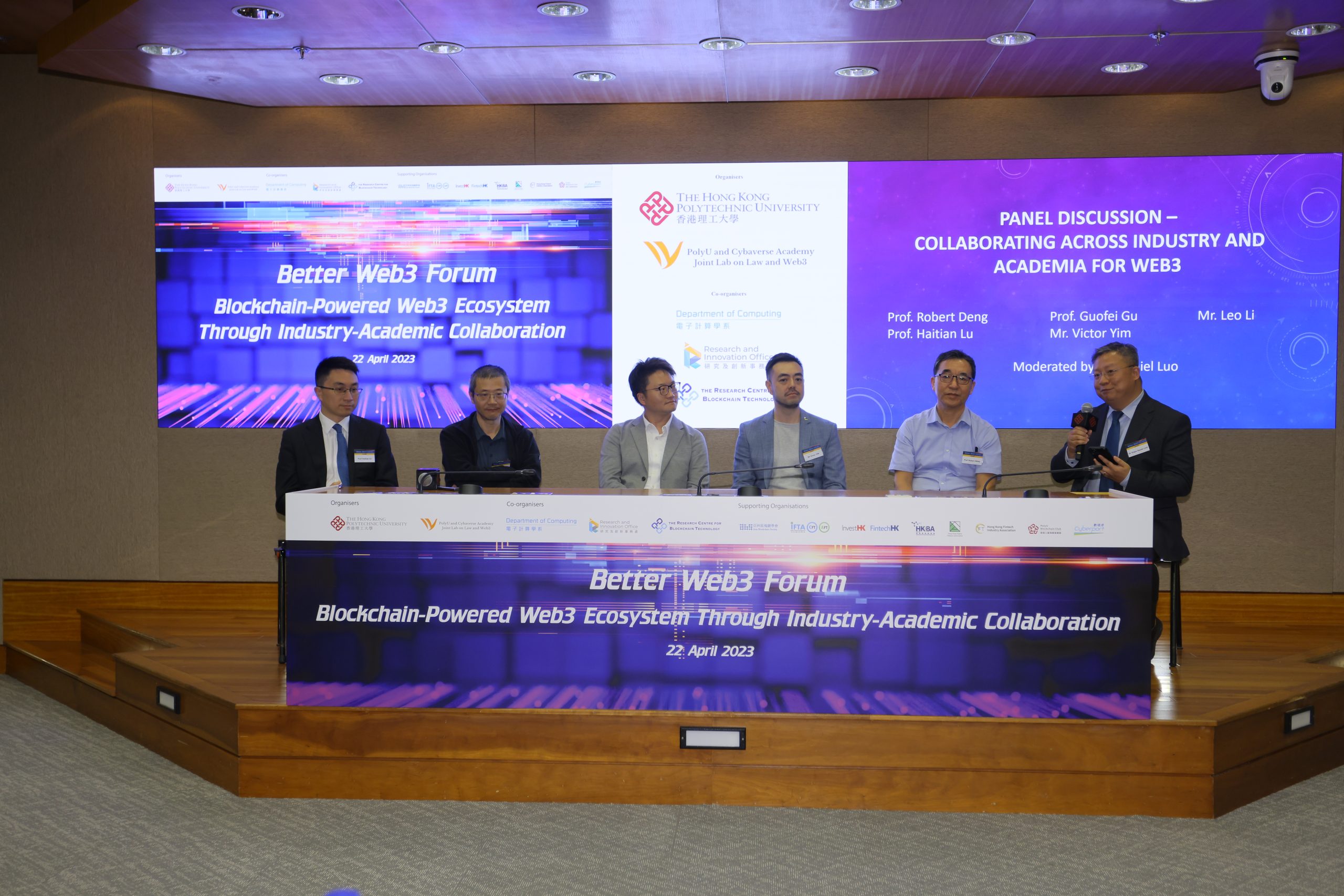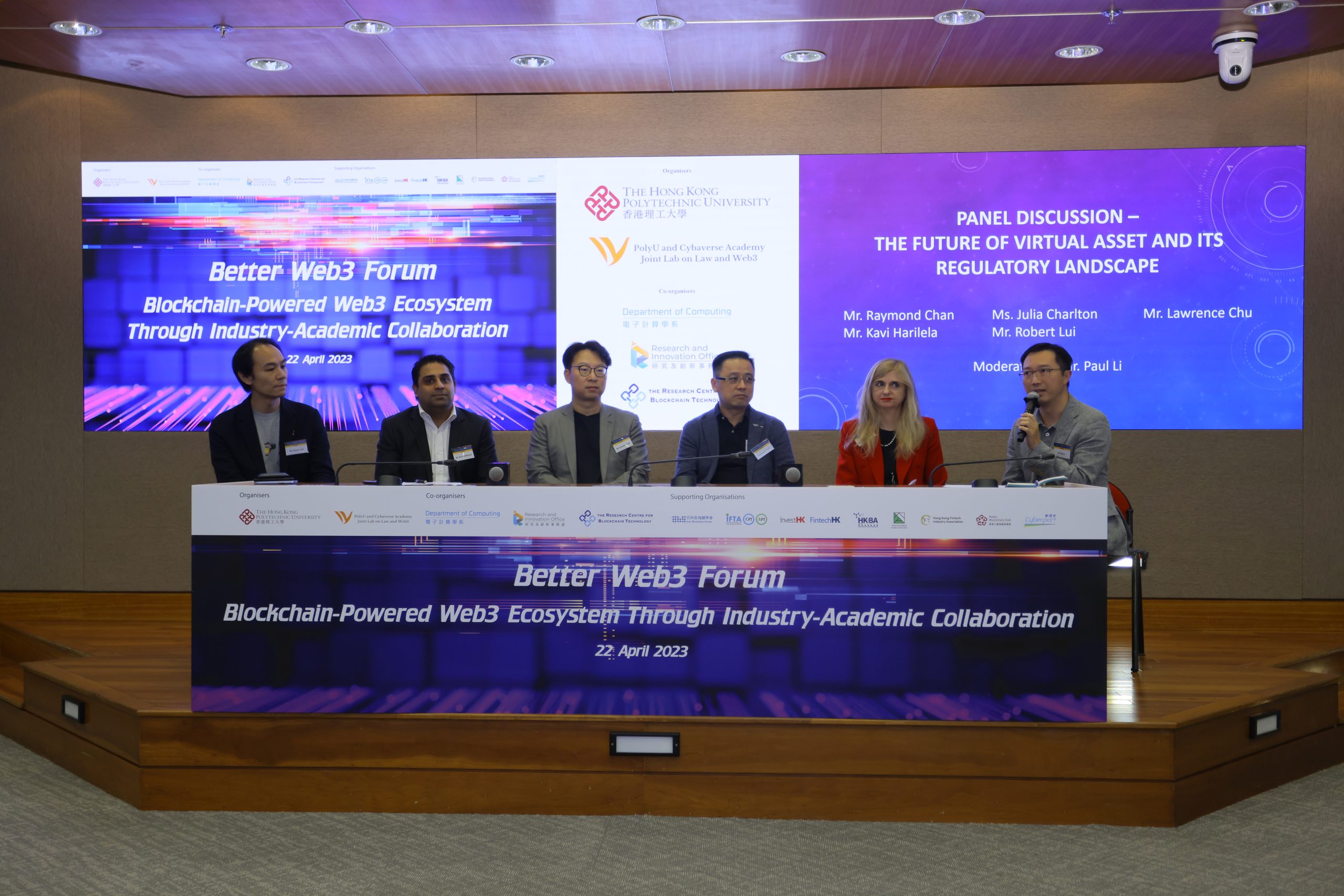 The PolyU and Cybaverse Academy Joint Lab on Law and Web3 organised the "Better Web3 Forum" themed "Blockchain-powered Web3 Ecosystem Through Industry-Academic Collaboration" on 22 April at The Hong Kong Polytechnic University (PolyU). The Forum brought together renowned scholars, industry practitioners and Web3 enthusiasts to explore the challenges and opportunities associated with building a decentralised web that is secure, private and regulated, emphasising the importance of industry-academia collaboration.
Prof. Christopher CHAO, Vice President (Research and Innovation) of PolyU, delivered the opening remarks and said, "As evidenced by our recent recognition by CoinDesk as the leading university in Blockchain 2022, PolyU has been a pioneering institution in blockchain research. The PolyU and Cybaverse Academy Joint Lab on Law and Web3 is the first research lab in Hong Kong to focus on the intersection of law and Web3. We believe academia-industry collaboration provides a win-win model for accelerating technology development and creating impactful innovations."
Leaders from industry and academia were invited to deliver keynote speeches. The speakers included Dr XIAO Feng of HashKey Group, Prof. Robert DENG of Singapore Management University and Prof. Guofei GU of Texas A&M University. Their presentations covered Web3's impact on society, cryptography, secure computation, and strategies to ensure security and privacy.
As highlighted by the Joint Lab Director Prof. Allen AU Man-ho and Co-director Dr Daniel LUO Xiapu, both also from PolyU's Department of Computing, the Joint Lab is exploring research into and development of technological solutions, as well as relevant legal and industry standards.
There were two stimulating panel discussions. The first, "The Future of Virtual Asset and its Regulatory Landscape", was moderated by the Joint Lab Co-director Mr Paul LI, joined by Mr Raymond CHAN from Metaverse Securities, Ms Julia CHARLTON from Charltons Law, Mr Lawrence CHU from Venture Smart Financial Holdings, Mr Kavi HARILELA from Payment Asia and Mr Robert LUI from Deloitte China. The other discussion, "Collaborating Across Industry and Academia for Web3", was moderated by Dr Daniel Luo Xiapu, joined by Prof. Robert Deng, Prof. Guofei Gu, Mr Leo LI from Alibaba Cloud Intelligence, Prof. Haitian LU from PolyU and Mr Victor YIM from Cyberport.
The success of the "Better Web3 Forum" marks a significant milestone in fostering collaboration between academia and industry in advancing the development of Web3 technologies, and providing a healthy and sustainable ecosystem for future development.
PolyU and Cybaverse Academy Joint Lab on Law and Web3 will continue its research and look forward to future collaborative initiatives to further promote the adoption and advancement of Web3 technologies with a view to providing a better environment for all.
Visit here to view the press release from PolyU.